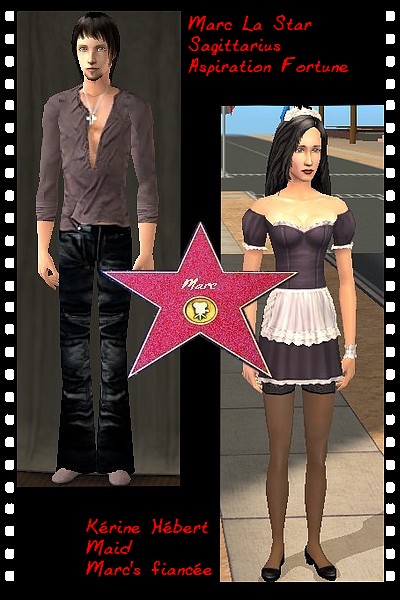 Marc La Star
*
Dynasty Founder


Hi! My name is Marc La Star, I am french so please don't be to hard with my english ;-) I am Sagittarius

and my aspiration is Fortune. As I didn't like any of the girls living in my campus and because my room was beginning to be really untidy, I hired a maid with my savings.

Here is my love: Kérine Hébert. It was love at first sight so we get engaged quickly and we married at the end of my studies.